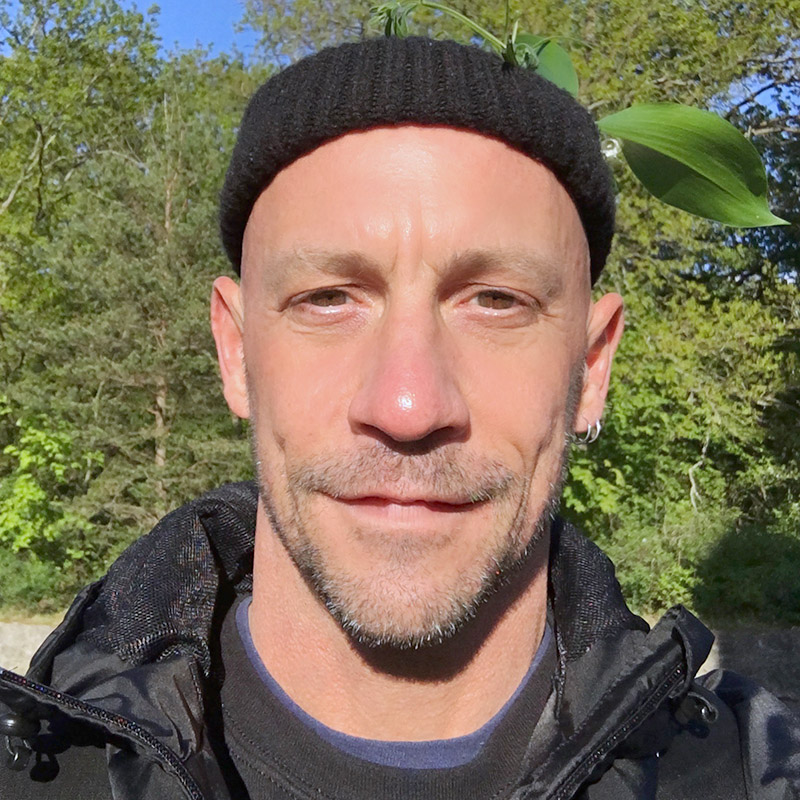 Born in 1973, I grew up in the flat countryside in the far north near Schleswig, after my Abitur I worked for many years in the Hotel industry, later as a graphic designer and programmer in the online industry in Hamburg and Berlin.

Through personal experiences and events in my environment, an interest in healing and care professions grew. After completing my training as a terminal caregiver at the Caritas hospice in Treptow-Köpenick, I worked there from 2004 to 2009 as a volunteer in psychosocial home care. In 2009 I started my work in geriatric care at St. Elisabeth-Stift, Prenzlauer Berg. After a few years, I switched from caring for elderly people with dementia to "Young care". Work there included basic and palliative care for younger people aged 18 – 40 years, but also included the equally important work with family members. Both activities gave me first insights into client-centered counseling processes and deepened my experience and skills in supporting terminally ill and dying people and their relatives.

In 2014 I began a training as a Naturopath for psychotherapy at the Harmony Power schools in Prenzlauer Berg in Berlin. At the end of 2015, after a state examination, I received the healing permit from the health department in Berlin Lichtenberg, and since then I have been advising younger and older people in a wide variety of life situations.

This activity is supplemented by my work as a Deathwalker/Soul Midwife) and Reiki practitioner. Since 2006 I have been trained by Master Jean Yvon Bouvet in traditional Reiki "Usui Shiki Ryoho". In 2016 I obtained the 2nd degree.

As a participant in queer life in Berlin, I have experience and insight into the special living conditions of gay men, especially with regard to substance use, safer use and chemsex, but also related issues such as shame, fear, aging and repression in everyday life, professional life and family.

At the moment I live with my husband in Prenzlauer Berg in Berlin. In my free time I work with photographic and digital art, as well as with research and training in the field of "Psychedelic Science/Psychedelic Peer Support". My preferred mode of transportation is the bicycle, my preferred travel destinations are the North Sea island of Amrum and California, my husband's home country.